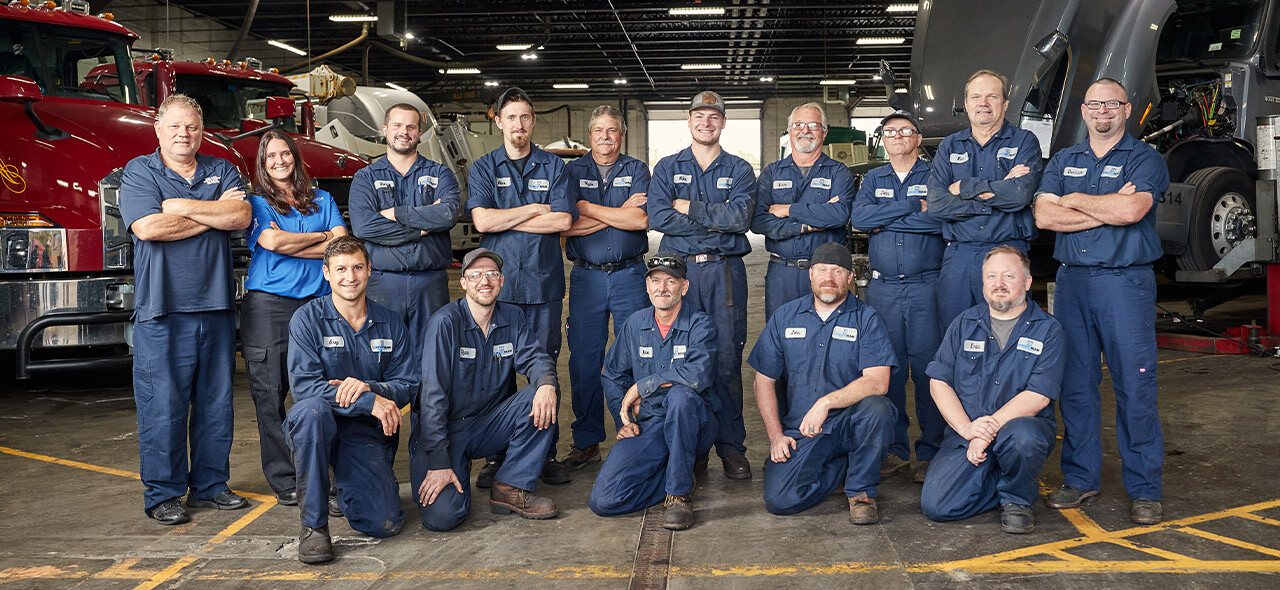 State-Of-The-Art
Heavy Truck Service
There is simply no automotive truck problem we can't solve! Our highly trained certified master technicians are experts at diagnosing problems and implementing solutions to get you back on the road quickly and safely.
Contact Us
And We Don't Stop There!
Our service department is fully supported by a comprehensive selection of factory-certified parts and accessories. We are proud to offer an array of repair services, regularly scheduled maintenance, and complete winterization capability for the challenging winters of Upstate New York.
Qualified Technicians
At Conway Beam, our qualified technicians are dedicated to maintaining and servicing your vehicle so you receive the maximum return on your investment. We are acutely aware that you always have a destination and a deadline, so we are committed to keeping your truck rolling.
Mack & Volvo Uptime Certified
We guarantee the highest standards and procedures in our dealership. With updated shop layouts and internal processes, we manage the repair process by getting your vehicles in and out as quickly as possible. Repairs under four hours are fast-tracked through our Uptime Service Bay.
Commitment To Our Customers
Quick Diagnosis
Conway Beam is committed to providing a fast and easy check-in with a quick vehicle diagnosis. Our highly skilled factory trained and certified technicians will use the latest in diagnostic equipment and tools that allow us to provide premium service solutions to get you back on the road quickly.
Contact Us
Preventative Maintenance, Safety and Compliance
Not every company has the time or manpower to stay current with regular vehicle maintenance intervals. That is where our team can come in and support you. We offer preventative maintenance services to allow your team members to focus on your core business. Through regular service repairs, we can reduce unscheduled downtime and mitigate headaches. Call your local shop to determine a program to maintain your fleet.
Conway Beam Core Value
Highest Standards
The Conway Beam team is committed to providing superior service repair and top communication to reduce your fleets downtime.
Contact Us
Schedule Service Today
Whether your truck needs routine maintenance to keep it functioning smoothly or an occasional repair, please feel free to call us and we'll be happy to help you over the phone or assist you in making an appointment with our award winning service department.
In addition, drivers and fleet owners must be assessed under the FMCSA Compliance, Safety and Accountability (CSA) program. These regulations demand that owners must ensure their vehicle assessments are performed and reported correctly when required.