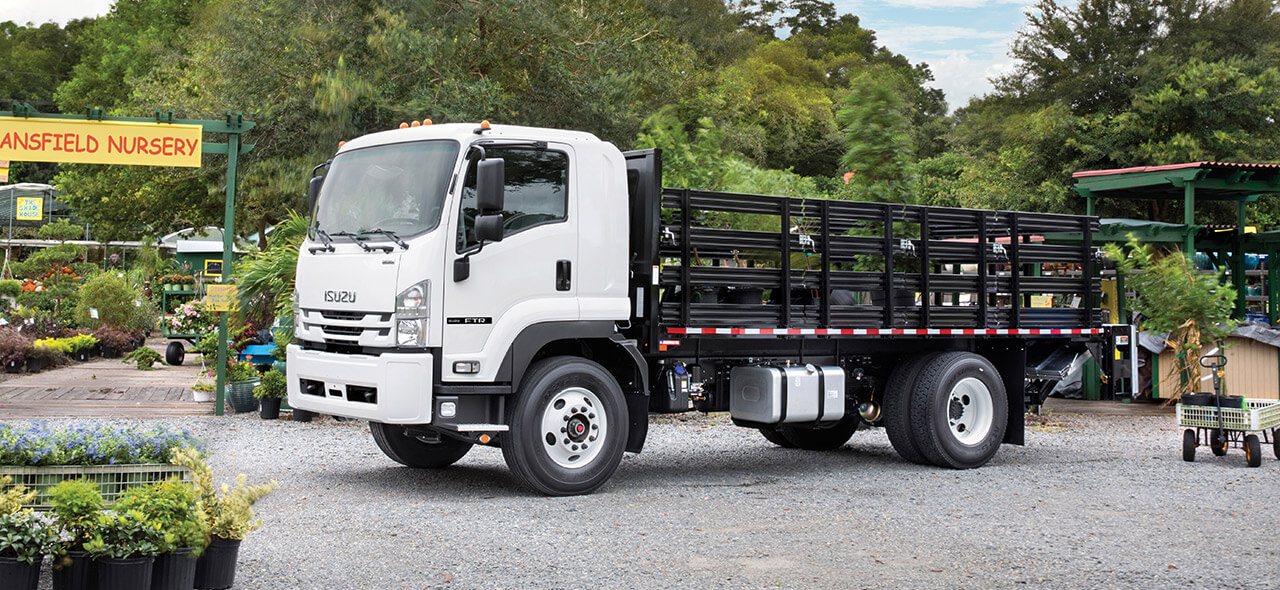 2018 Truck of the Year
F-Series
From food delivery to construction, the FTR can be easily upfitted across its offering of eight wheelbases. Powered by an Isuzu 5.2L turbocharged four-cylinder diesel engine mated to an Allison transmission, the FTR is equipped for the most demanding hauls.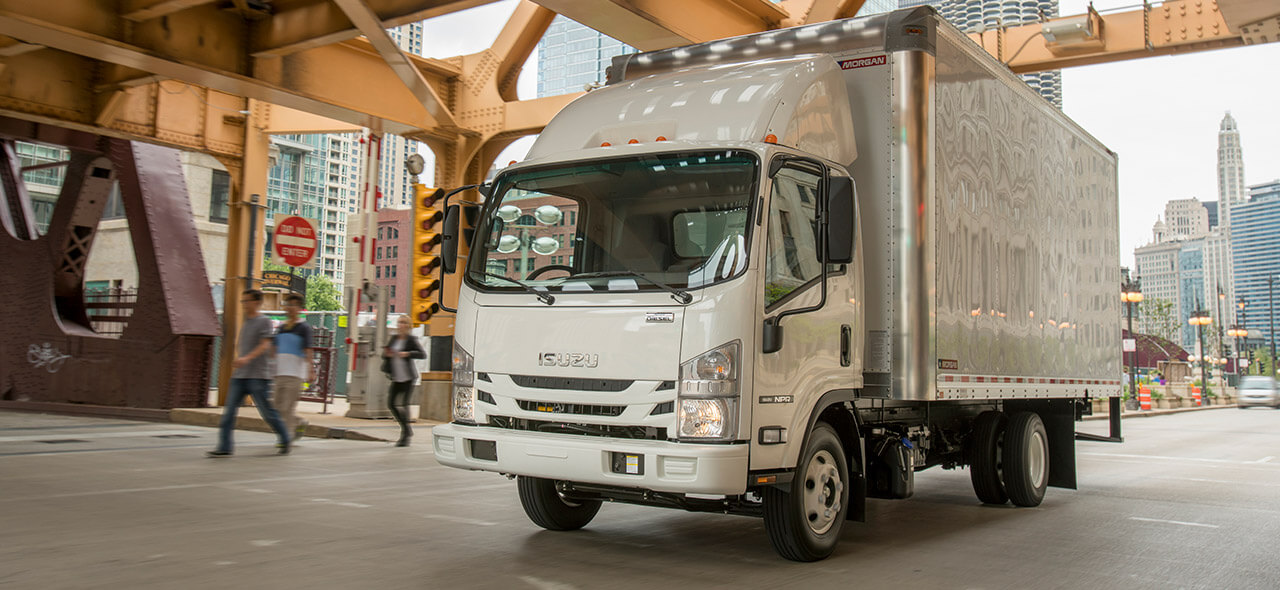 Capable & Versatile
N-Series Diesel
From street sweepers, to landscape dump trucks, to car carriers and the numerous refrigerated and dry van bodies, Isuzu N-Series has a diesel truck to fit your needs.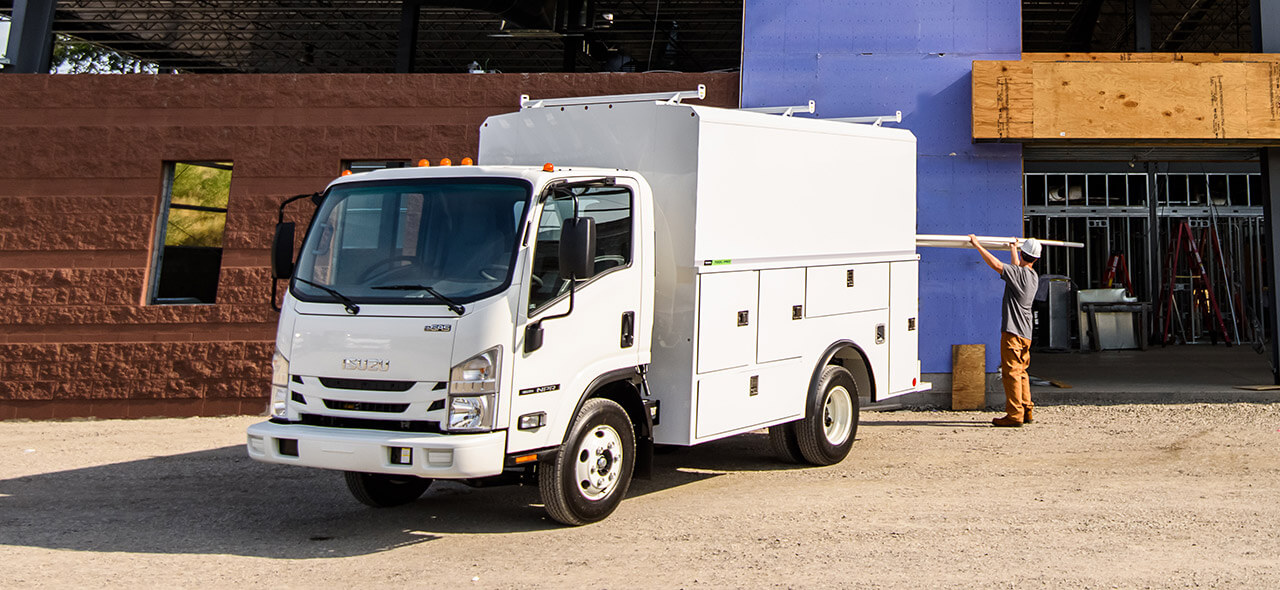 Certified Workhorse
N-Series Gas
With a 200,000-mile Design Life N-Series gas trucks are built for the long haul and can be retrofitted for Compressed Natural Gas (CNG) or Liquefied Petroleum Gas (LPG). Whether you need a landscaping, dump, refrigerated, or box van body, the 297-hp N-Series gas truck has a versatile chassis to accommodate these applications and more.
Watch Video
F-Series
The 2018 Medium-Duty Truck of the Year wasn't picked by truck analysts and journalists; it was voted on by professional fleet managers who were asked to consider which of the nine competing trucks best fit their fleet requirements, including application effectiveness, durability, quality, servicing, maintenance, and lifecycle costs.
Watch Video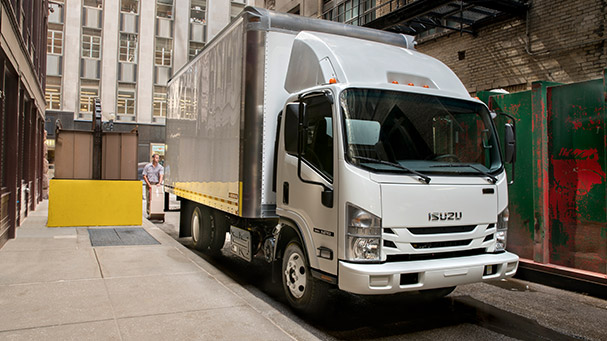 N-Series Diesel
Value has long been a hallmark of Isuzu trucks. It is one of the many attributes that has made the N-Series diesel trucks so popular. The range of capabilities from Class 3 through 5, coupled with the versatility of multiple wheelbase offerings, has given body companies an open canvas when designing specialized bodies.
Watch Video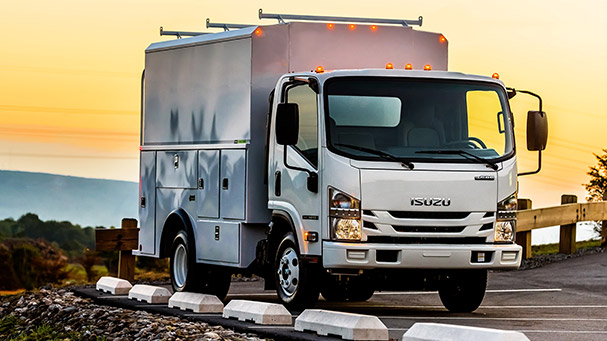 N-Series Gas
Isuzu trucks are packed with features that enhance comfort, convenience and safety. From Isuzu's Hexapod-designed cab that provides greater visibility than conventional cabs to the standard Bluetooth capable radio, Isuzu trucks meet your business and driving needs.
Watch Video
N-Series
Versatility for Every Job
Offering 4 wheelbases from 109 to 176-in., the N-Series gas truck can accommodate bodies ranging from 10 to 20 ft. and have a GVWR up to 14,500lbs.
Featured Videos
2022 Isuzu F-Series
New Isuzu F-Series being built at the Builtmore plant in Charlotte Michigan.
Isuzu Discussion
Gas vs. Diesel Commercial Trucks
Isuzu FTR
Isuzu FTR with Morgan Van Body in Tampa
Isuzu Truck
America's #1 Selling Low Cab Forward Truck
We see this honor as their faith in our product line and in us. From the first 87-hp Isuzu KS22 to today's 215-hp FTR, quality, durability and a low cost of ownership have been Isuzu hallmarks.
Ready for Your New Isuzu?
Have A Sales Rep Contact Me.
Our experienced sales representatives are ready to help you with every step of the process.