Conway Beam
Build Your Career
Play a critical role in the automotive and transportation industry while enjoying a sustainable work/life balance.
At Conway Beam, we are passionate about what we do.
Conway Beam employees enjoy working in a clean and safe environment where training and mentoring are a priority. We pay a competitive wage, provide a comprehensive benefits package while maintaining a true spirit of teamwork and a healthy work/life balance.
Compensation and Benefits
Our highly competitive compensation and benefit plans include:
Health and dental coverage
Profit sharing
401(K) plans
Life and disability insurance
Paid vacations
Paid training
Special incentive programs
Conway Beam
Technician Positions
Is your calling to become a Master Technician? Then, you owe it to yourself to explore the opportunities for talented technicians at the Conway Beam Truck Group. Just imagine being part of a team surrounded by supportive mentoring colleagues who share their knowledge and collaboratively solve problems as a team. Becoming a master technician requires a professional work environment, the ability to attend advanced training, and the opportunity to achieve continuing levels of certification. However, having the opportunity to work with an extensive variety of trucks, buses and specialty vehicles is also critical to becoming a successful technician.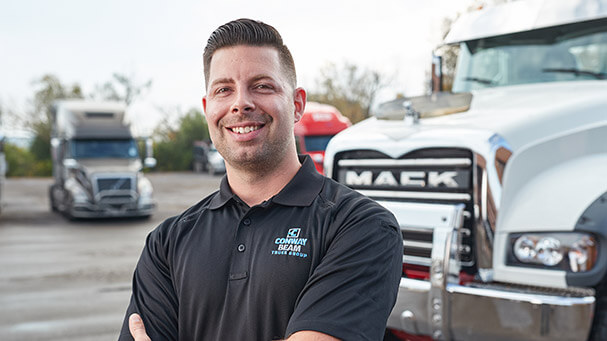 Sales Representative
Meet and greet customers to market and sell Mack Volvo and used vehicles meeting or exceeding sales and revenue goals. Communicate with sales and business staff to obtain the best possible price. Maintain and prepare all paperwork for new sales and maintain rapport with customers to ensure all customer requirements are met in an efficient manner and to continue a positive business relationship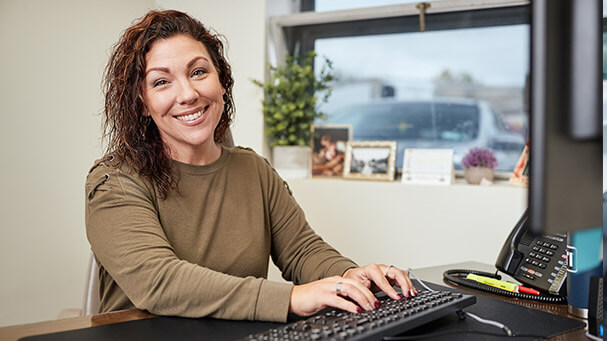 Professional & Administrative
Are you challenged by the opportunity to work in a highly professional automotive business? You have come to the right place. Conway Beam Truck Group offers a variety of career opportunities throughout Upstate New York including Finance and Leasing and Office administration.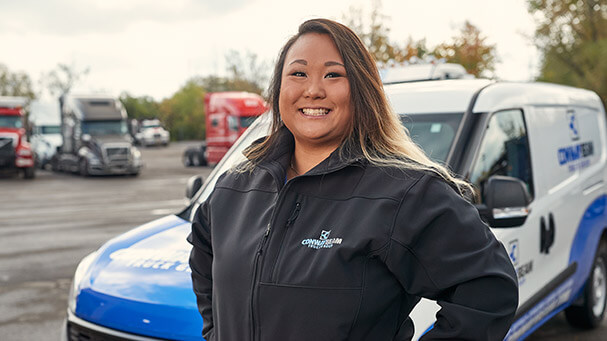 Outside Sales Representative
Achieves maximum sales profitability, growth, and account penetration within an assigned territory and/or market segment by effectively selling the company's products and/or related services. Personally contacts and secures new business accounts/customers.
Conway Beam
Explore Our Available Positions
Explore our available positions under each associated category. If a position of interest is not listed, reach out to us anyway so we can determine if an alternative opportunity exists for you to join our award-winning team!